Custom Printed Branded Promotional Seed Packets
The eco-friendly, sustainable way to promote your organisation, business or campaign.
We print your own design on the seed packets of your choice and fill them with quality, fresh seeds sourced from reputable seed merchants.
Custom seed packets are an inexpensive marketing tool with a myriad of uses!
→Promotional Giveaways
→ Brand Awareness & Campaigns
→Fundraising
→Branded Seed Range
→Inclusion in Products
How to get your custom printed seed packets in a few easy steps:
→ Contact us for a quote (form at bottom of page).
→ Send your artwork/packet design - PDF preferred - templates in Packets tab below. We can work with most files, even a design outline in Word is fine.
→ We print samples and either send images or the actual packets in the post if you prefer.
→ Once you are happy with the packets, we will send an online invoice.
→ We ship your order for free usually within a week or two, depending on order size & seed availability.
→ Done!
Collapsible content
Prices

PRICING GUIDE 



| | | |
| --- | --- | --- |
| Quantity | Price (ex VAT) | Approx. Lead Time (Working Days) |
| 100 | 1.20 | 2 |
| 250 | 1.10 | 3 |
| 500 | 1.00 | 4 |
| 1000 | 0.90 | 5 |
| 2500 | 0.80 | 10 |
| 5000 | 0.70 | 15 |

 

             Free, fully insured delivery

             Setup of your own artwork

             Free samples of our envelopes

             PDF envelope templates             

             Packet samples for approval sent by email/post

Prices are a guide but will apply to most popular seeds. 
Lead times are for production after packet approval and are subject to seed availability.
Terms - Payment with order.  We are unable to offer credit facilities currently.
Custom seed packets are non-refundable and cannot be returned.
Packets

Made in the UK from quality paper.

Recyclable and biodegradable including inner glassine seed sachets

 

Sizes:

Mini:  92mm x 68mm - White/Manilla

Standard: 124mm x 89mm - White, Manilla & Rustic Brown

Large: 162mm x 114mm - White & Manilla

 

We are happy to try and source other packets if you have a particular size, style or colour in mind.

 
Seeds

    

 

Our most requested seeds:

Native British Wildflowers

Flowers, eg. Forget-me-nots, Poppies & Sunflowers

Herbs

Bonsai Trees

Native British Trees

....and the ever-popular Christmas Tree seeds


We keep some stocks of these popular seeds, but may have to order seeds in for other types of seeds and large orders.  Please allow extra time for this as supplies can be a little unpredictable - anything from a few days to 3 or 4 weeks. 

 

 

     
A few seed packet examples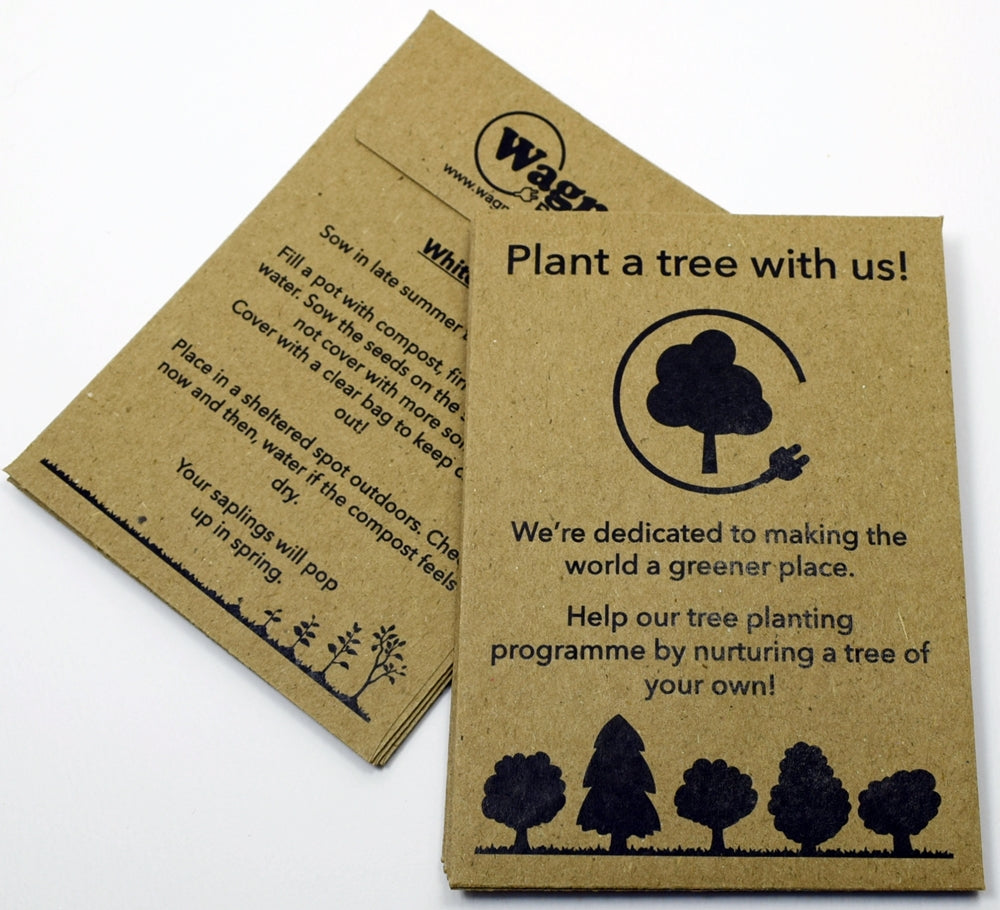 Promotional Giveaway
Our client made great use of our rustic kraft packets with a creative & eyecatching design for a trade show promotion.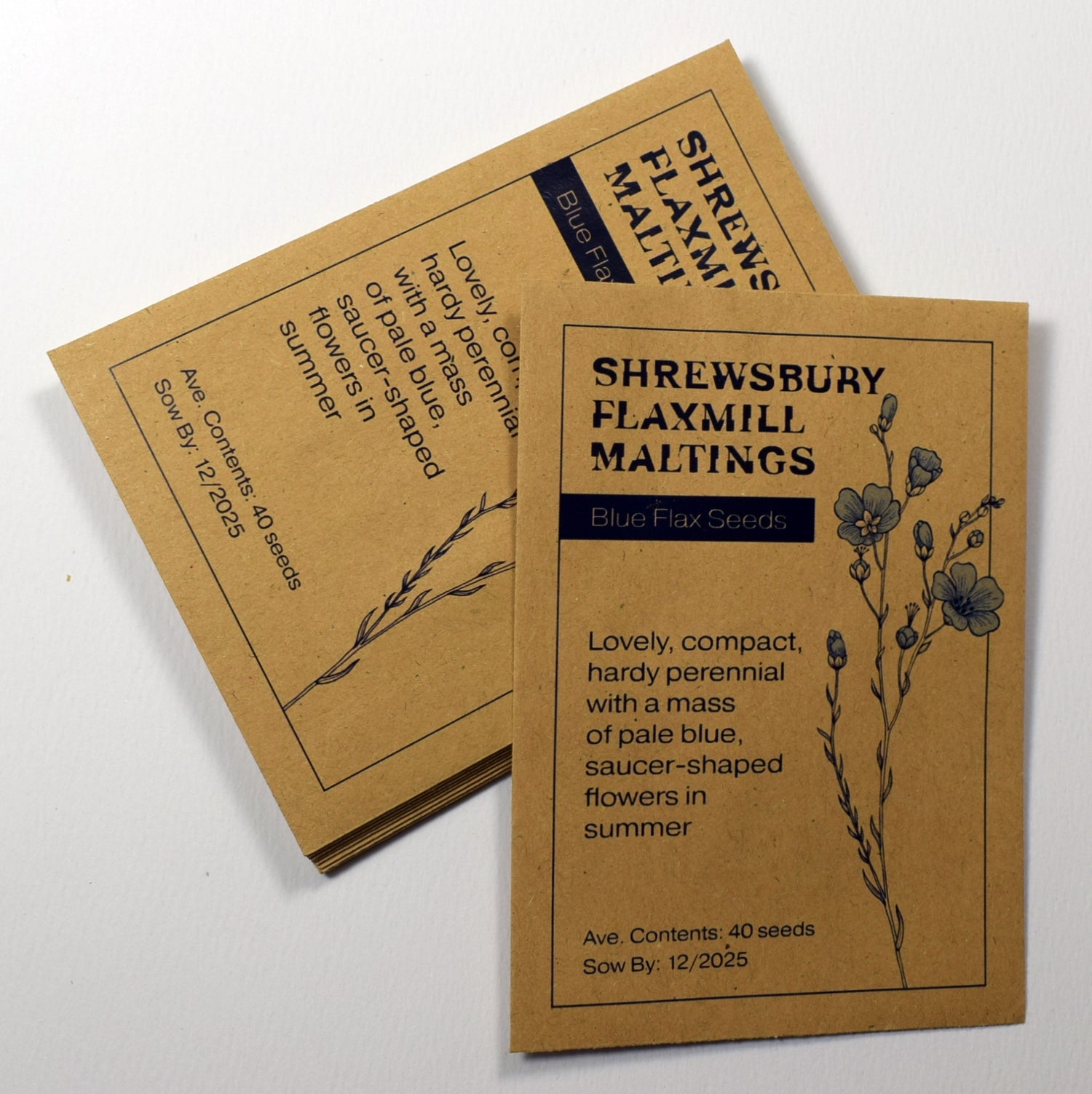 Branded Seed Packets
Our client supplied the most beautiful design for these branded seed packets for their gift shop, making the most of the vintage feel of our manilla packets.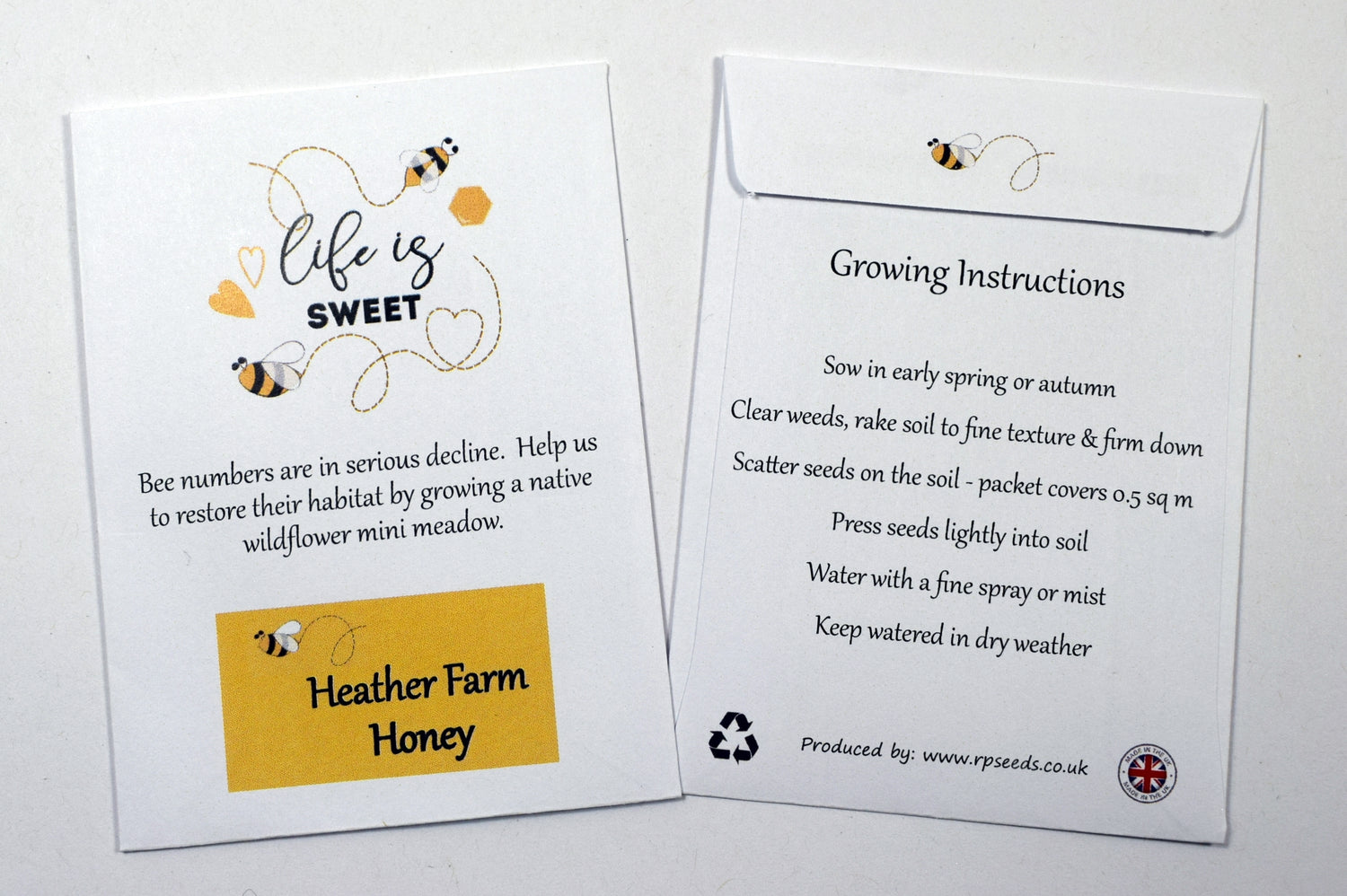 New Product Launch
A simple design for the launch of a new product using our mini seed packets attached to jars of honey.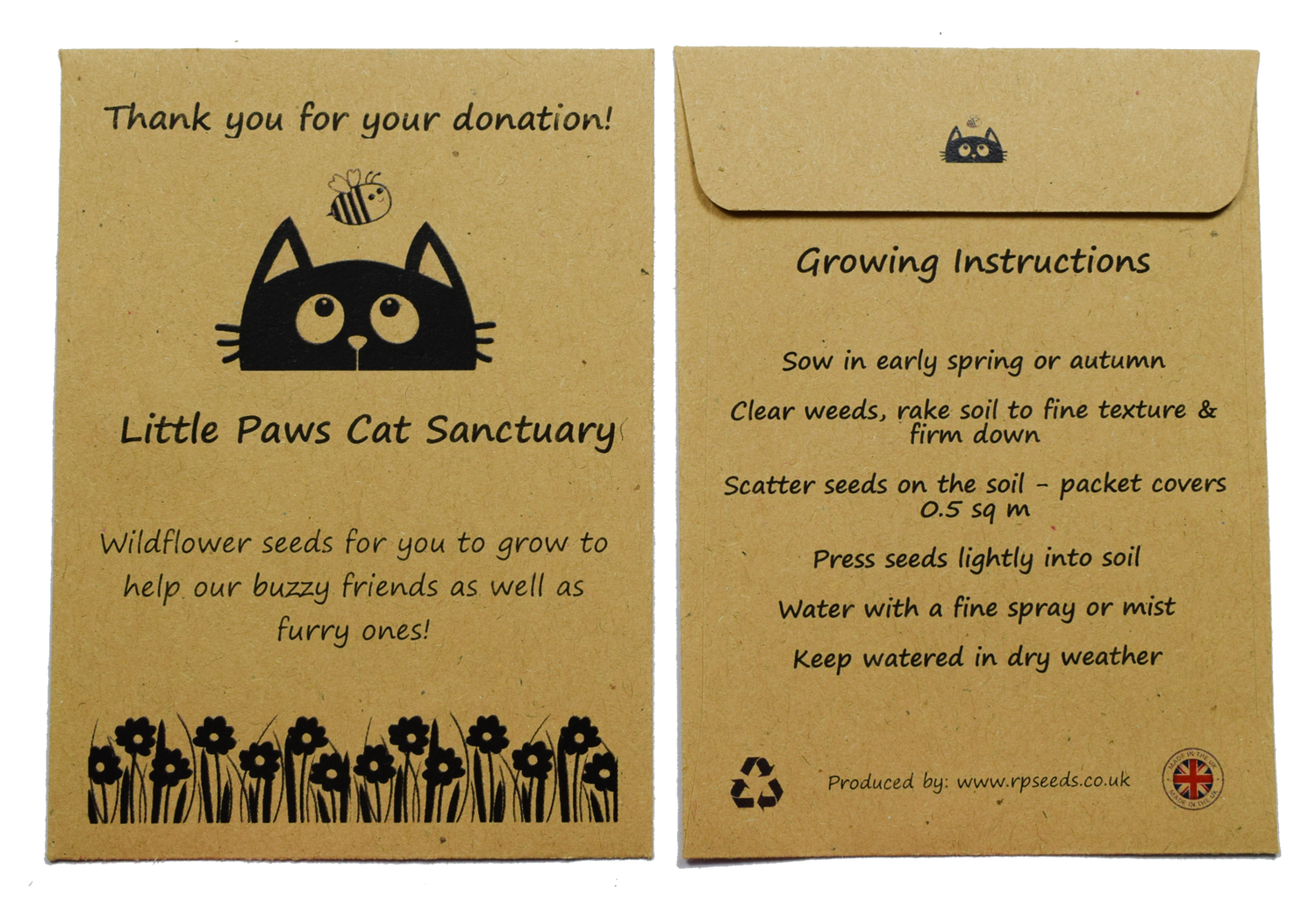 Fundraising
A cute design for a fundraising drive using a mini manilla packet given away in return for donations.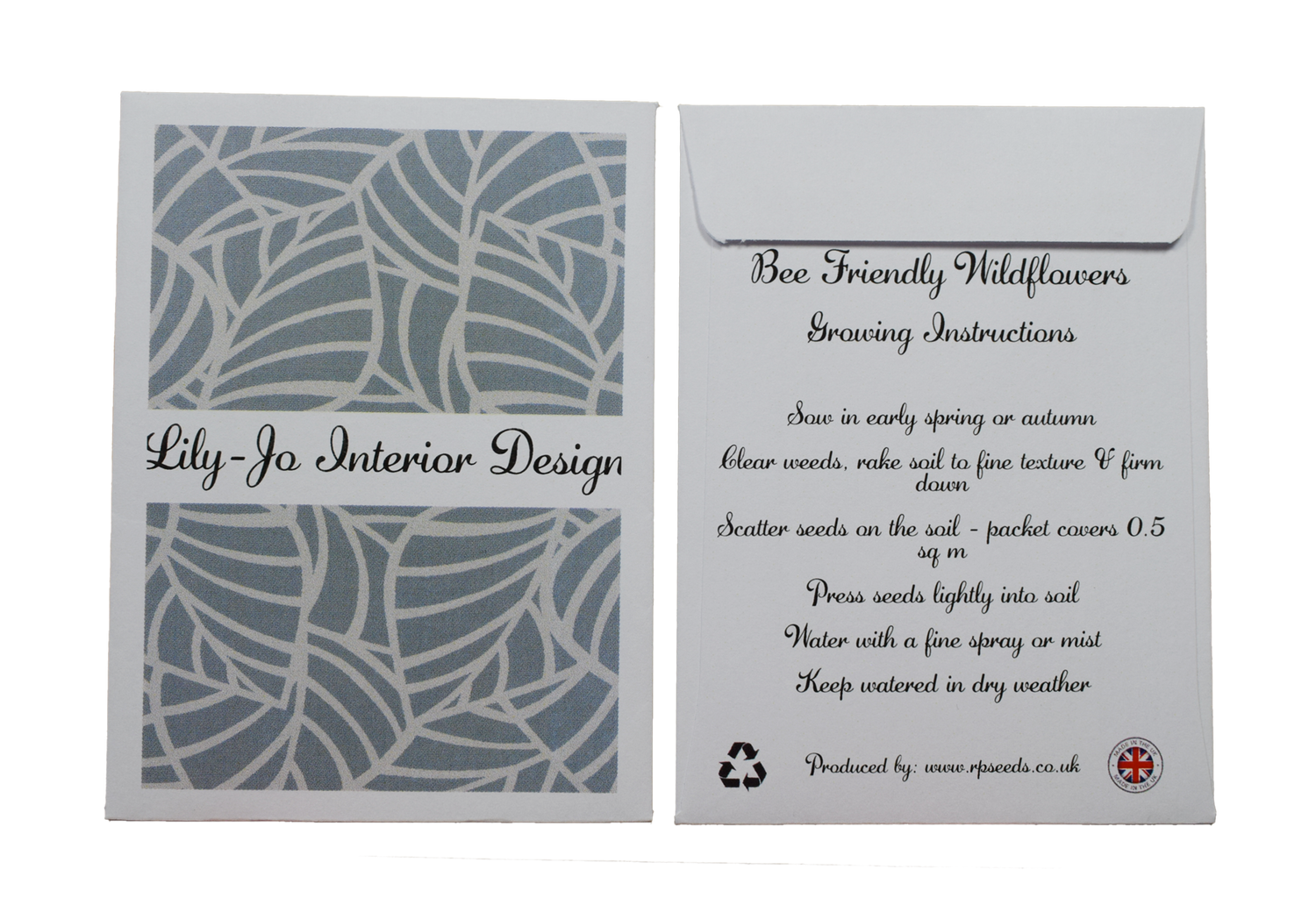 Open Evening Giveaway
A simple, yet bold design for a goody bag given away at an open evening event.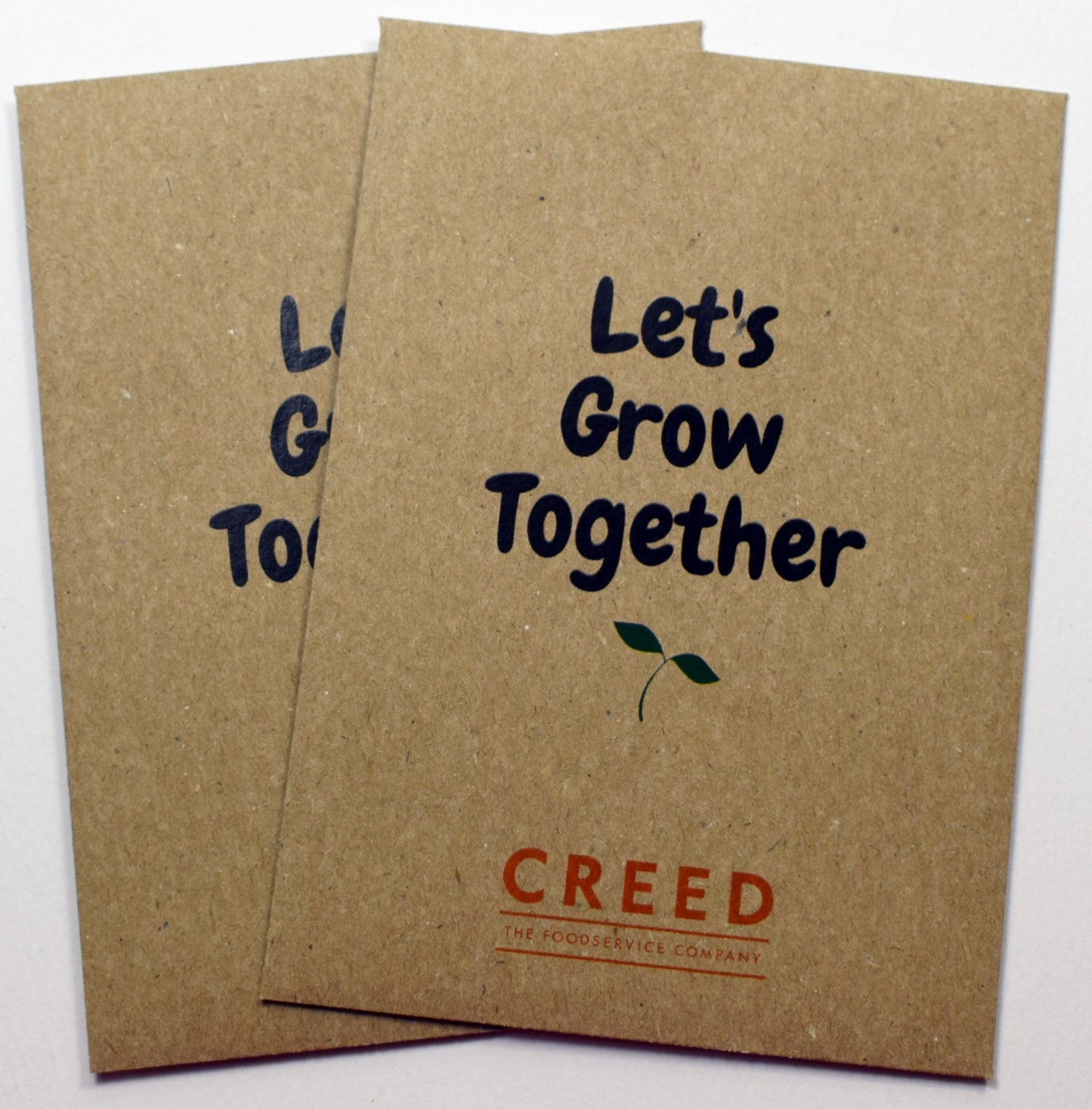 Bold Rustic Design
A simple, bold and very effective design for promotional packets by our client.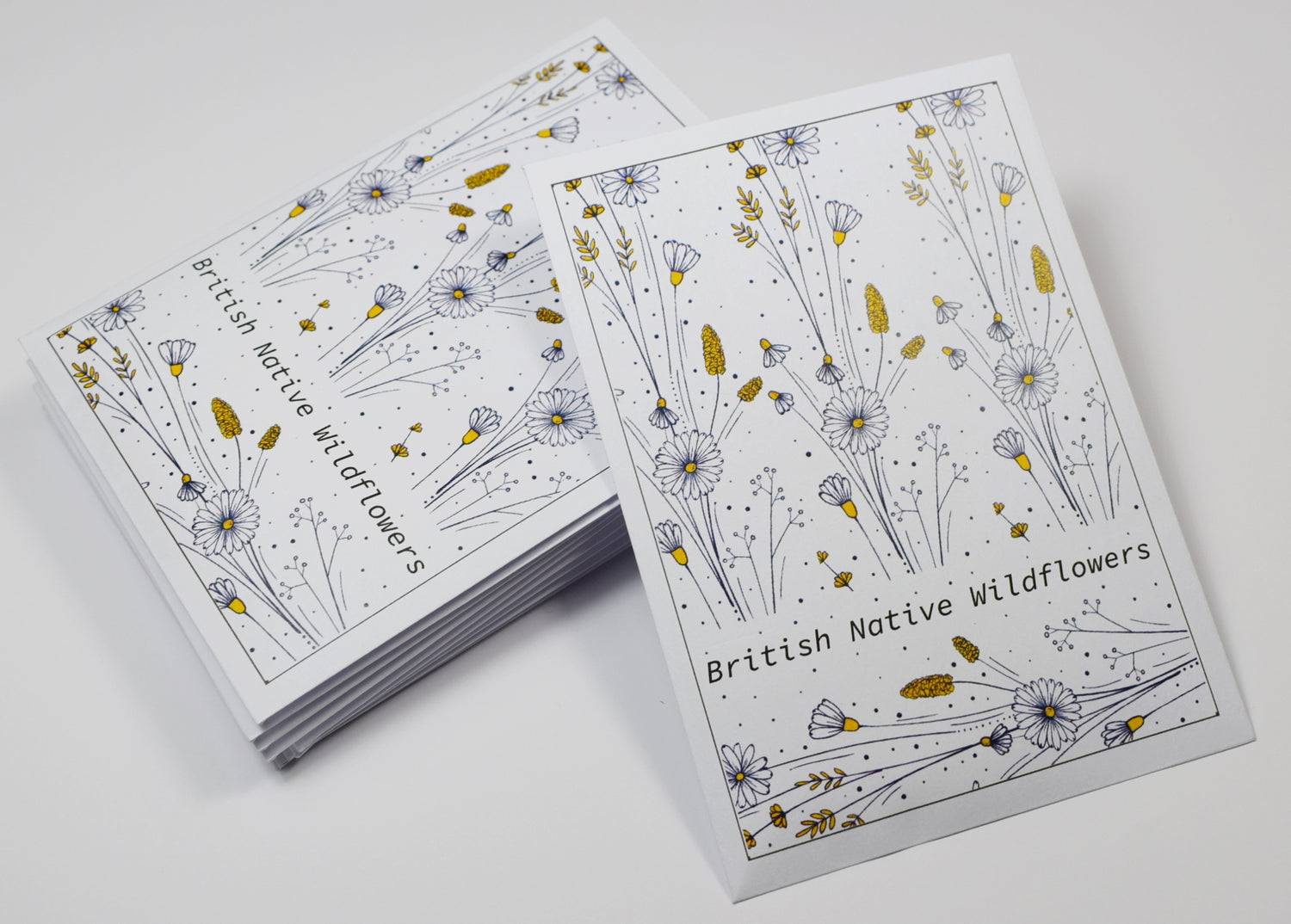 Wholesale Seed Packets
The designs from our new range of wholesale seed packets can be customised with your own logo, tagline and web address on the back of the packet.
View Our Wholesale Seed Packets
Custom Seed Packet Enquiry