Regular price
Sale price
£2.45 GBP
Unit price
per
Sale
Sold out
Elegant, native, annual grass found throughout the UK in meadows, pastures, verges and cliffs with soft, fresh green foliage that wafts on the breeze.  From May to July has tall stems with spikelets of greenish flowers which later form long lasting seedheads.  Great for floral art and flower arrangements, both fresh and dried.
Hardy Perennial
Flowers: May to July
Height: 30-60cm
Position: Sun in any soil

Packet of 25 seeds
Seed bred in the UK. 
---
GROWING GUIDE
Seeds can be sown outdoors where they are to flower during spring or autumn,  or indoors at any time.
Indoors
Sow on the surface of moist, free-draining seed compost in pots or seed trays and just cover with a very thin sprinkling of compost.  Propagate at 15 to 20 C in a propagator or on a windowsill shaded from direct sun.  Germination should begin within about 3 weeks but can sometimes be slow and erratic so patience might be needed!
When the seedlings emerge, grow them on at a slightly cooler temperature and pot them up when they have their second set of leaves into 9cm pots.
Harden the plants off by placing them outdoors during the day for 10 days before planting out after the last frosts.
Outdoors
Prepare bare soil or bare patches in grass by digging out weeds/grass and raking over.  Water well, leave for a few weeks and dig out any new weeds/grass. Scatter seeds on the surface and press lightly into soil.  Water with a fine spray/mist.  Remove any obvious weeds as they appear and keep area well watered in dry weather.
Cut down plants in autumn after they have set seed and remove any weeds. Rake over any bare patches and firm the soil.   New plants will emerge in spring.
---
View full details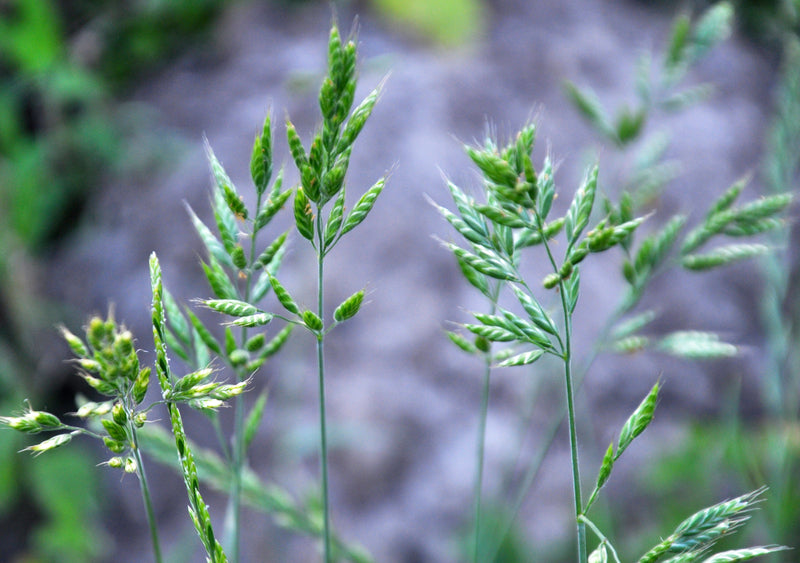 Collapsible content
Delivery

  

We offer prompt order dispatch within 1-2 working days by Royal Mail.  Delivery time will normally be within 2-3 days but may vary due to the current situation.

 

Shipping is only £1.99 and FREE on orders over £30

Due to phytosanitary regulations we are unable to send seeds outside the UK.  If a mail forwarding service in the UK is used to send your order abroad, please be aware that we will not take responsibility for orders confiscated by customs.

          

 

If an order is returned to us as undelivered by the postal service, we will refund the cost of the products purchased, not the delivery charge. When a service other than standard delivery is used, we will also deduct this from the refund (eg. signed for, special delivery or courier charges).  It is the customer's responsibility to ensure the delivery address on the order is correct. 

Please report any orders delivered damaged or incorrect, and any missing orders not delivered within 14 days of the order date by emailing us:  sales@rpseeds.co.uk.

 

 
Packaging

All our seed packaging and most of our postal packaging is paper based and can be recycled.
More Information

Store seeds in a cool, dry place.