Regular price
Sale price
£2.55 GBP
Unit price
per
Sale
Sold out
Versatile native tree which makes a magnificent feature tree and is also ideal as a hedge or pleached tree for screening.  Very robust and will tolerate a wide range of growing conditions.  The ribbed leaves are a bright, fresh green in spring, turning honey yellow, then brown in autumn and persisting well into winter.  Green catkins appear in late spring and turn to fruit in autumn providing a useful food source for wildlife.
Ideal for hedges up to 5m and an excellent alternative to Beech where conditions are shady, boggy or windy.  Moderate growth rate of 30-60cms/year.  For a standard hedge, plant 30-45cm apart or for a denser hedge, plant in a staggered double row 40cms between rows and 45cms apart.
Easy to grow from seed (germination can take up to a year) and fully hardy when mature. Will need frost protection for the first couple of winters.
Hardy Tree
Height: Hedges up to 5m. Tree: 15-20m.
Position: Anywhere!
Packet of 30 seeds 
---
GROWING GUIDE
These seeds have a double dormancy which needs to be broken before they will germinate, ie. they need to go through a process which simulates the changing seasons.
Sowing Instructions: Sow at any time of the year. Sow very thinly on the surface of moist seed compost and seal inside a polythene bag. Maintain an optimum temperature of 18-21C for 4 weeks, then place the container(s) in the fridge for a further 4 months. Then, return to 18-21C and germination should take place. Throughout this process check regularly and ensure the compost does not dry out. Note: Germination can be very erratic, so sow thinly and prick out the seedlings as they become large enough to handle disturbing the rest of the compost as little as possible. 
Alternatively, sow as above, seal in a polythene bag and place in a cold frame or sheltered part of the garden and let nature take its course as the seasons change. 
Growing Instructions: Transplant seedlings when large enough to handle into 7.5cm pots. The little trees are best grown on for a year or two in pots and protected from frost for at least the first winter. Care should also be taken to protect them from late spring frosts which can be very damaging. Plant out once established in any position. 
For a standard hedge, plant 30-45cm apart or for a denser hedge, plant in a staggered double row 40cms between rows and 45cms apart.
---
View full details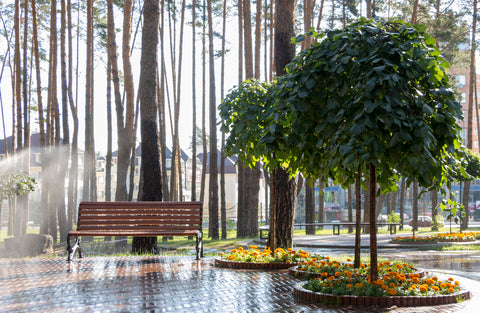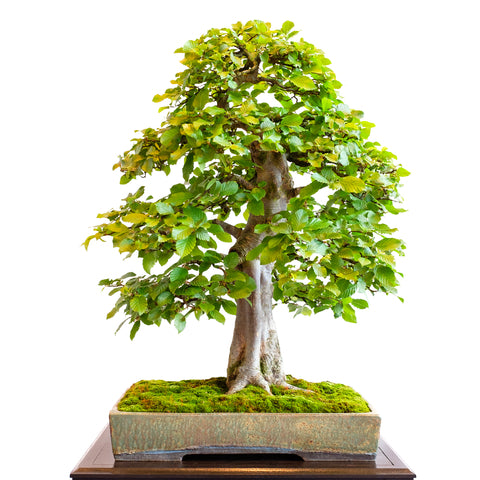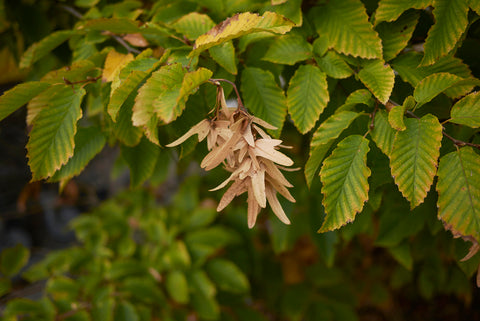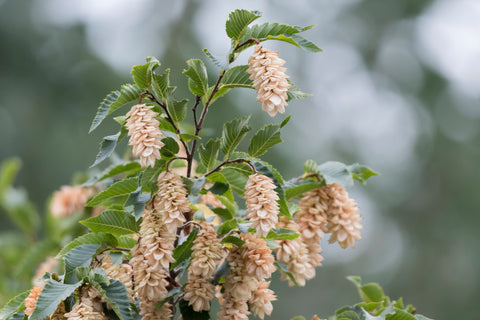 Collapsible content
Delivery

  

We offer prompt order dispatch within 1-2 working days by Royal Mail.  Delivery time will normally be within 2-3 days but may vary due to the current situation.

 

Shipping is only £1.99 and FREE on orders over £30

Due to phytosanitary regulations we are unable to send seeds outside the UK.  If a mail forwarding service in the UK is used to send your order abroad, please be aware that we will not take responsibility for orders confiscated by customs.

          

 

If an order is returned to us as undelivered by the postal service, we will refund the cost of the products purchased, not the delivery charge. When a service other than standard delivery is used, we will also deduct this from the refund (eg. signed for, special delivery or courier charges).  It is the customer's responsibility to ensure the delivery address on the order is correct. 

Please report any orders delivered damaged or incorrect, and any missing orders not delivered within 14 days of the order date by emailing us:  sales@rpseeds.co.uk.

 

 
Packaging

All our seed packaging and most of our postal packaging is paper based and can be recycled.
More Information

Store seeds in a cool, dry place.