Regular price
Sale price
£2.70 GBP
Unit price
per
Sale
Sold out
The olive tree has been cultivated since antiquity and has merit not only as a fruiting tree, but also as an excellent Bonsai subject. Has distinctive, glaucous, grey-green leathery leaves and small, fragrant, white flowers in summer, followed by olives. Hardy in mild parts of the country and best grown against a sheltered south or west-facing wall. In cold areas, best moved to a frost-free greenhouse, porch or conservatory for winter.   Can also be grown indoors and given a spell outside in summer.
Half Hardy Tree
Flowers: Summer
Height: to 10m but can be pruned to any size
Position: Full sun and wall protection
Packet of 20 or 100 seeds
---
GROWING GUIDE
These seeds have a double dormancy which needs to be broken before they will germinate, ie., they need to go through a process which simulates the changing seasons.

Sowing Instructions: Sow at any time of the year. Soak seeds for 24 hours in water which starts off hand hot. Sow in pots of moist, loam based seed compost (eg. John Innes) mixed with perlite, vermiculite or horticultural grit, cover with a thin layer of compost, perlite or vermiculite and seal inside a polythene bag. Maintain an optimum temperature of 18-21C for 4 weeks, then place the pots in the fridge for a further 4 months. Then, return to 18-21C and germination should take place within the next few months. Throughout this process check regularly and ensure the compost does not dry out.

Growing Instructions: Transplant seedlings when large enough to handle into 7.5cm pots. The little trees are best grown on in pots in a heated greenhouse/conservatory for the first few years. In mild winter areas, plant out once established in a sunny position against a sheltered south or west facing wall, or in pots of well-drained compost and protect from freezing temperatures with fleece. Alternatively they can be grown in indoors away from sources of direct heat and will benefit from a spell outdoors in mild weather.
View full details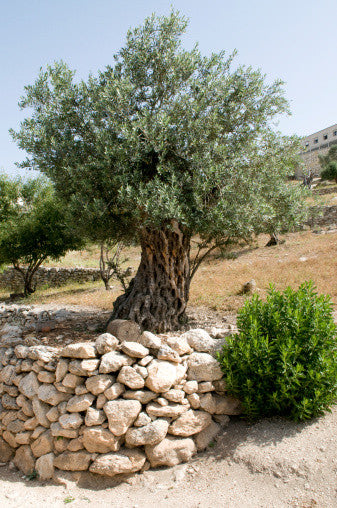 Collapsible content
Delivery

  

We offer prompt order dispatch within 1-2 working days by Royal Mail.  Delivery time will normally be within 2-3 days but may vary due to the current situation.

 

Shipping is only £1.99 and FREE on orders over £30

Due to phytosanitary regulations we are unable to send seeds outside the UK.  If a mail forwarding service in the UK is used to send your order abroad, please be aware that we will not take responsibility for orders confiscated by customs.

          

 

If an order is returned to us as undelivered by the postal service, we will refund the cost of the products purchased, not the delivery charge. When a service other than standard delivery is used, we will also deduct this from the refund (eg. signed for, special delivery or courier charges).  It is the customer's responsibility to ensure the delivery address on the order is correct. 

Please report any orders delivered damaged or incorrect, and any missing orders not delivered within 14 days of the order date by emailing us:  sales@rpseeds.co.uk.

 

 
Packaging

All our seed packaging and most of our postal packaging is paper based and can be recycled.
More Information

Store seeds in a cool, dry place.